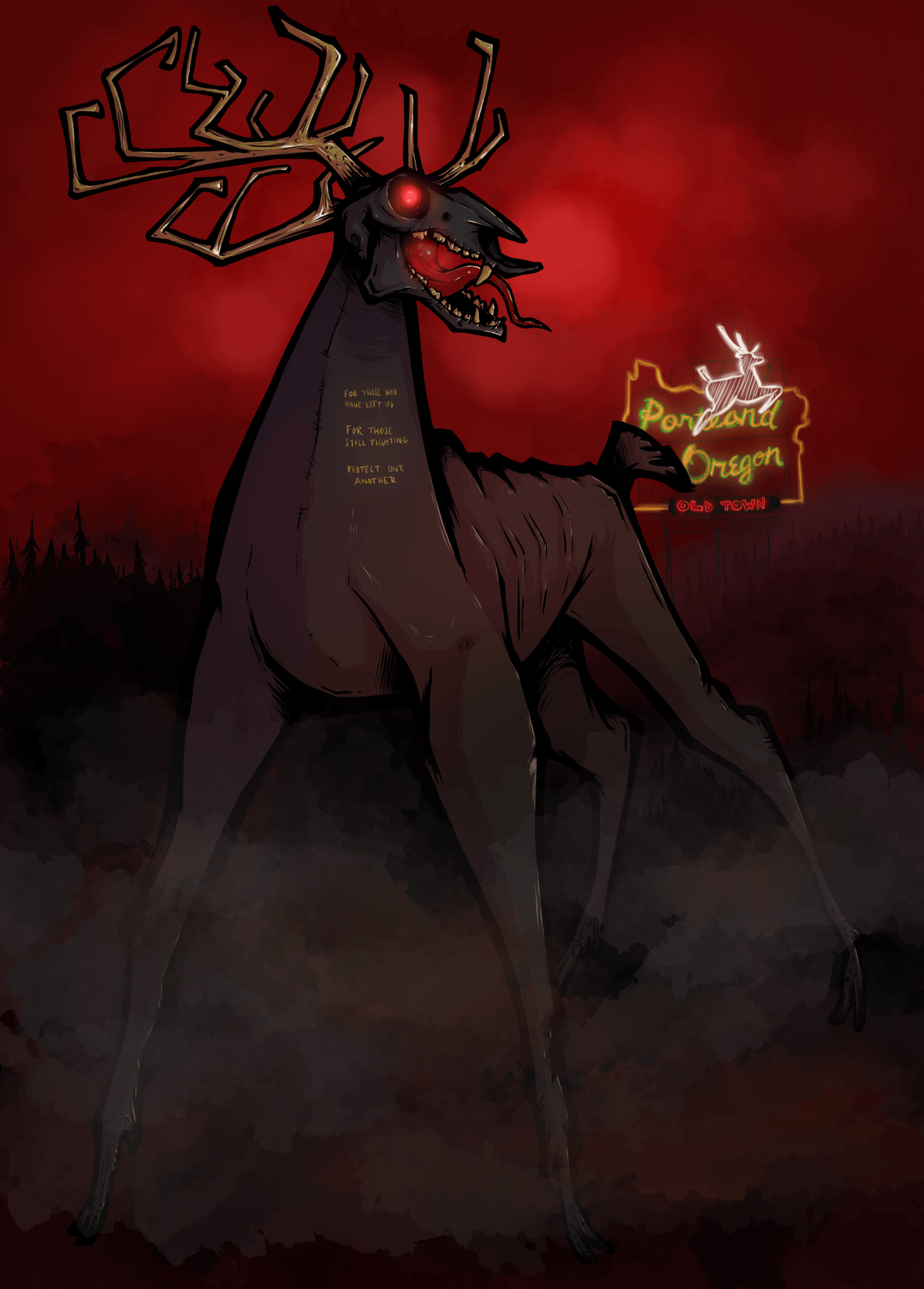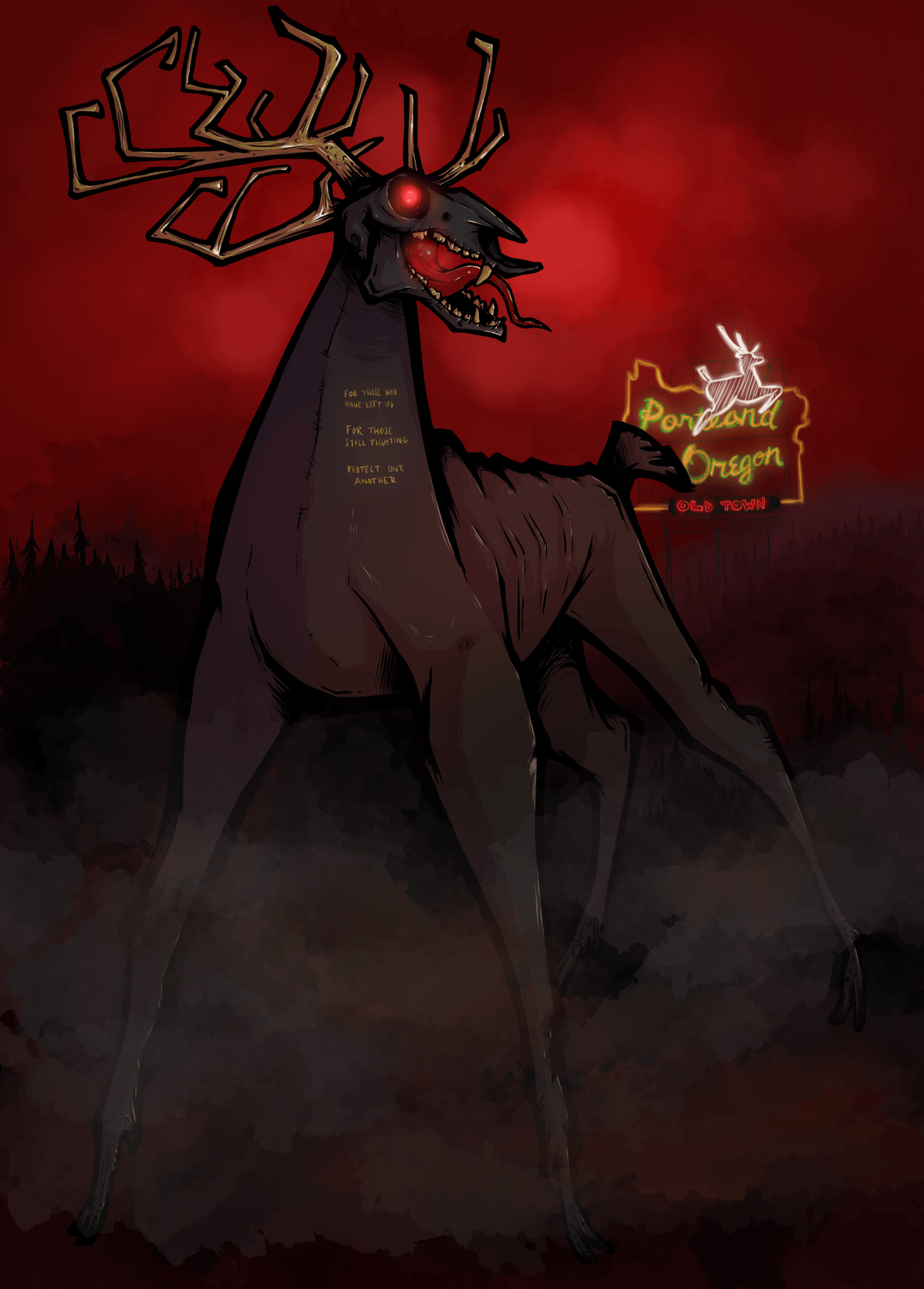 Portland Elk
$15.00
During the 2020 summer protests some beautiful bastard gave us the Elk statue we needed and deserved. Sadly he was stolen by alt-right trolls, but his memory lives on!
Long live the 2020 Nightmare Elk, king of Portland's Old Gods!
*A dollar of every sale of this print will be donated to DontShootPDX, a local community outreach and mutual aid fund.
11x17 Print on 110lb semi-gloss cardstock. Signed.